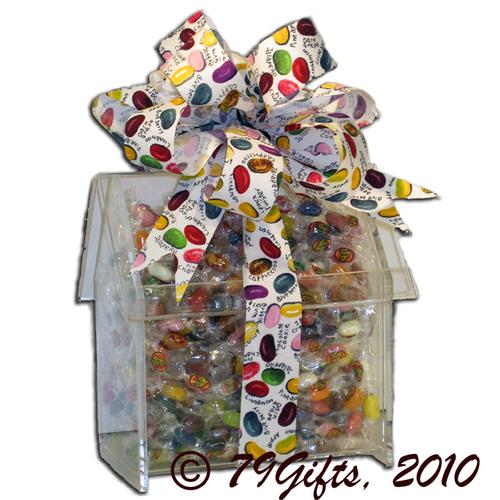 "We love the detail that goes into each basket arrangement. It's a great way to thank our clients for their business. Lise and her team have been wonderful and go out of their way to accommodate our requirements.
H.T. Night Light Inc"
Jelly Bean House
We have filled this acrylic house with individually wrapped Jelly Bellys and bedecked it with jelly bean ribbon. A fabulous house warming gift for anyone! Also available with Brach's butterscotch or mint hard candy or Sunkist Fruit Jems.

As Pictured: $35.00
---
Add something extra to make this gift more special!