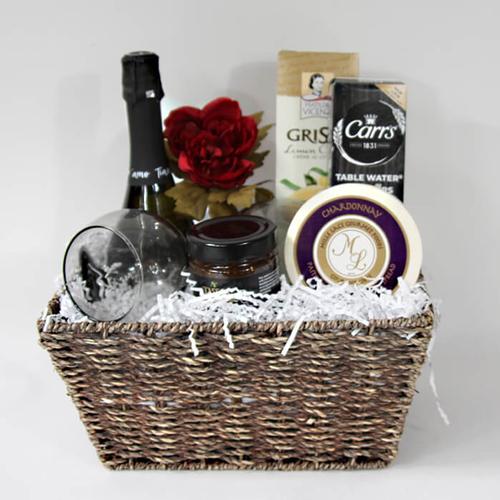 "The gift baskets are quite unique. I love the way you can personalize baskets. I was especially impressed when Lise responded to feedback and created a basket without sweets. This is why I order from them year after year.
Robin Ross"
Bride & Groom Bear
These Bride and Groom Bears by Beverly Hills Teddy Bear are fabulous and make a fun wedding or shower gift! Each measures 14" tall and is bedecked in veil (for the Bride) and top hat and tie (for the Groom).

As Pictured: $20.00
On Sale: $13.00
---
Add something extra to make this gift more special!