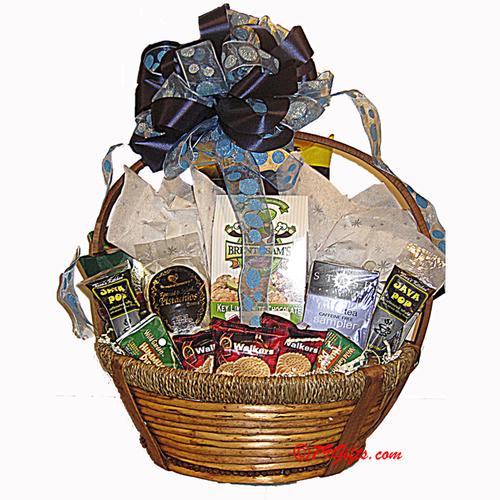 "We have worked with Lise several times and she always helps us come up with great, well-priced gifts for our clients and referral sources. The bonus is, Lise is wonderful to work with and always delivers on-time, on-budget. You can't go wrong using BasketWorks. Lise gets 5 stars from us.
Bob T, Senior Helpers "
Kosher Executive
We have filled this large package with the best kosher snacks we have found – includes nuts, cookies, candy, teas, salmon – the assortment is endless! As pictured this basket includes Walkers shortbread, Mister snacks pistachios, Brent and Sams cookies, Wild Garden Hummus, a tea sampler, salmon, crackers and more.
As Pictured: $150.00
---
Add something extra to make this gift more special!