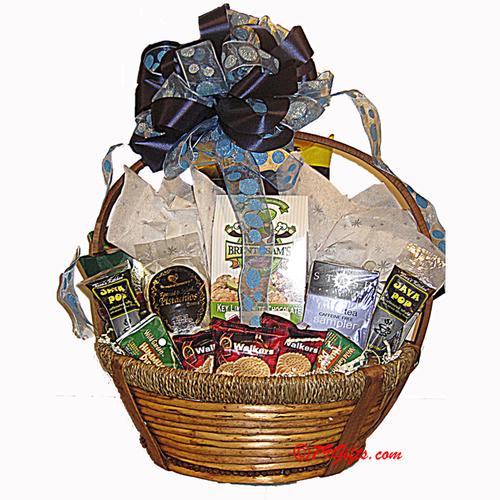 "BasketWorks always does an amazing job for us; whether we are looking to gift for employees or clients. They customize baskets, deliver on time and their prices are fair. We wanted to support a locally owned business and have yet to be disappointed!
Elizabeth Oliva, Beacon Funding"
Kosher Executive
We have filled this large package with the best kosher snacks we have found – includes nuts, cookies, candy, teas, salmon – the assortment is endless! As pictured this basket includes Walkers shortbread, Mister snacks pistachios, Brent and Sams cookies, Wild Garden Hummus, a tea sampler, salmon, crackers and more.
As Pictured: $150.00
---
Add something extra to make this gift more special!