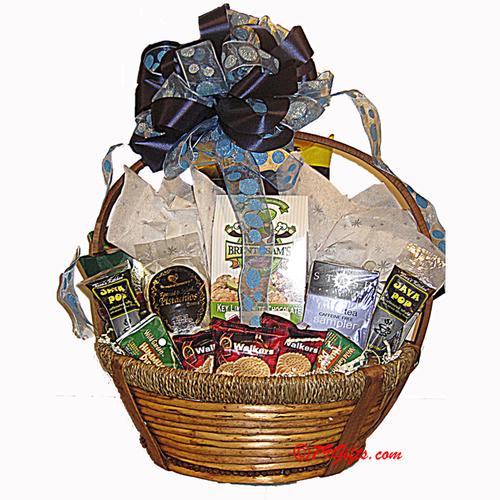 "The gift baskets are quite unique. I love the way you can personalize baskets. I was especially impressed when Lise responded to feedback and created a basket without sweets. This is why I order from them year after year.
Robin Ross"
Kosher Executive
We have filled this large package with the best kosher snacks we have found – includes nuts, cookies, candy, teas, salmon – the assortment is endless! As pictured this basket includes Walkers shortbread, Mister snacks pistachios, Brent and Sams cookies, Wild Garden Hummus, a tea sampler, salmon, crackers and more.
As Pictured: $150.00
---
Add something extra to make this gift more special!