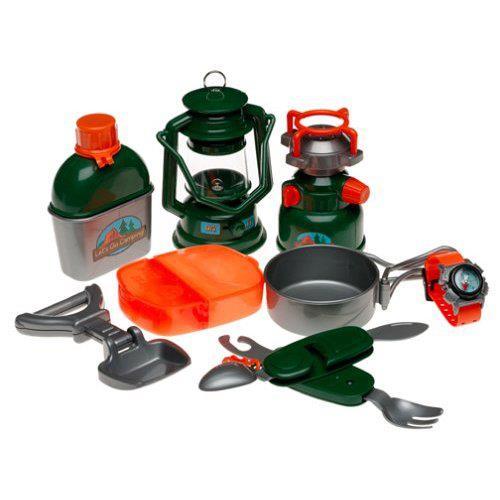 "Creative, responsive, pragmatic, price-sensitive, results-driven, unflappable. And a delight to work with. These are a lot of superlatives to describe any one person, but emphatically earned by Lise and her team at BasketWorks. Lise has crafted custom holiday baskets for my clients for a number of years and I cannot recommend her highly enough. Each year she outdoes herself. And she inevitably makes me look good. What more can you ask for?
Andrew S. Jacobs,CFP, Principal & Financial Advisor
Bernstein Private Wealth Management"
Camp Set Toy Camping Kit
This camping set by Learning Resources transforms anyplace into the perfect camp site! Included in the set:
water canteen
working compass
multi-purpose tool with spoon, fork, knife and can opener
Pan with folding handle
camp stove
first aid kit
working lantern
folding shovel
All items are safe for children age 3 and up. Lantern and stove require 2AA batteries each, not included.
We will
manually
combine all clearance items going to a single address and reduce shipping prices to reflect actual weights after your order is completed and received.
As Pictured: $30.00
On Sale: $18.00