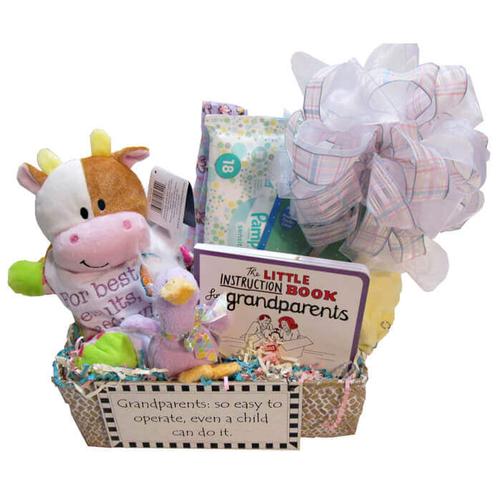 "Lise at BasketWorks, Inc. has been very creative at customizing gift baskets for our corporate clients. I highly recommend her products as I have always been pleased with the outcome.
Janie Markos, President Linguanational Translations, Inc"
Grandparent's Pride & Joy
New grandparents need almost as much stuff as new parents. We include the book "Always Have Popsicles" and the sign "Grandparents, so easy to operate, a child can do it." We prepare them for that first babysitting job with baby care products, plush rattle, onesie and other related baby paraphernalia. Larger baskets may include board books, additional baby care items, bib, frame or lullaby cd.
As Pictured: $40.00
---
Add something extra to make this gift more special!