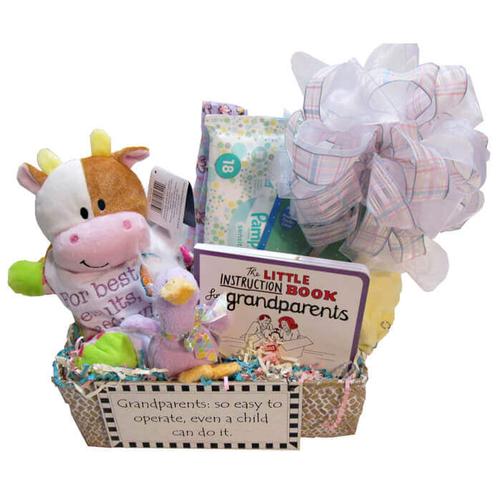 "BasketWorks is my go to vendor for all sorts of situations. The baskets are great for when I want to reward or thank someone or to make a good impression. I always get great feedback from the recipients.
Beverly A. Berneman, Partner GOLAN & CHRISTIE LLP "
Grandparent's Pride & Joy
New grandparents need almost as much stuff as new parents. We include the book "Always Have Popsicles" and the sign "Grandparents, so easy to operate, a child can do it." We prepare them for that first babysitting job with baby care products, plush rattle, onesie and other related baby paraphernalia. Larger baskets may include board books, additional baby care items, bib, frame or lullaby cd.
As Pictured: $40.00
---
Add something extra to make this gift more special!