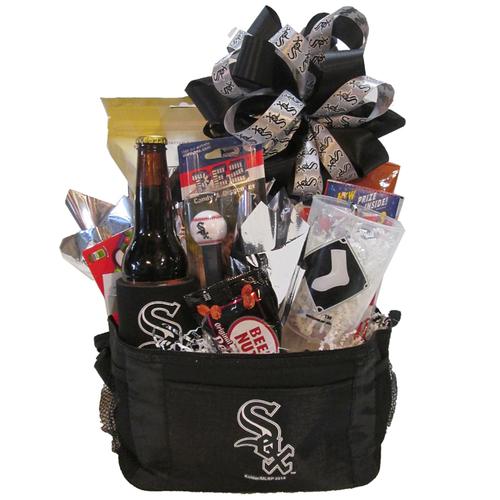 "We love the detail that goes into each basket arrangement. It's a great way to thank our clients for their business. Lise and her team have been wonderful and go out of their way to accommodate our requirements.
H.T. Night Light Inc"
White Sox Cooler Gift Basket
Southside fans will love our Chicago White Sox cooler gift basket! Built in an soft sided 6 can insulated cooler, this package features great baseball park snacks and White Sox items!
White Sox pez
White Soz koozie

Beer Nuts
Cracker Jack
Root beer (one of our home town favorites, either Goose Island or Berghoff's)

Gary Poppins flavored popcorn

Honey twist pretzels
Movie theater box of candy
White Sox plastic tumbler

As Pictured: $75.00