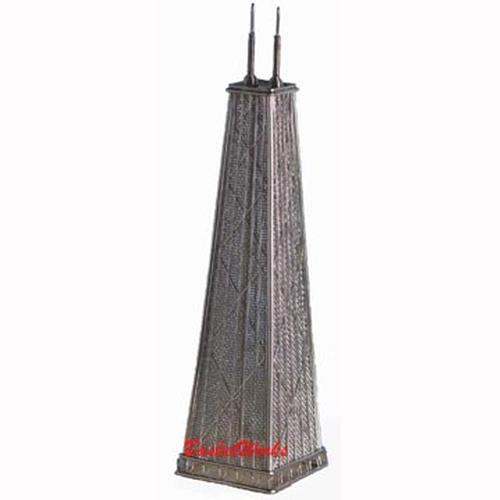 "It is my pleasure to wholeheartedly recommend BasketWorks. It has been an absolute joy to work with Lise for the last 2+ years to provide gift baskets for our new faculty members. We have always been completely satisfied. She does an excellent job, is always punctual (even with short notice) and provides baskets full of goodies at a phenomenal value. We look forward to a lasting relationship with BasketWorks!
Adrienne M. University of Chicago "
John Hancock Wire Building Model
Our landmarks are more important to us than ever. Send them this replica of the famous John Hancock building. This miniaturized version of the original stands approximately 1ft. tall.
As Pictured: $40.00