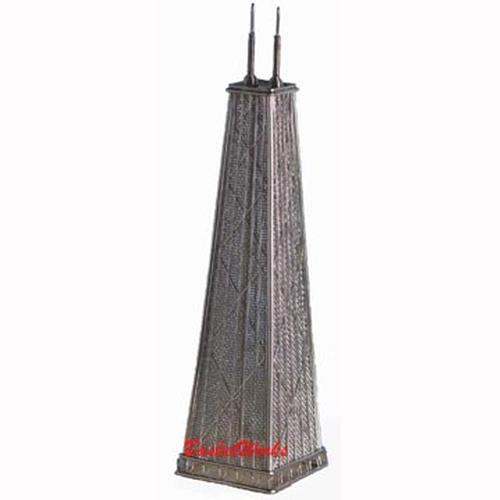 "We have always received positive comments from our clients when they receive a basket from BasketWorks. Lise is creative, imaginative and prompt.
Gennuso Financial Group "
John Hancock Wire Building Model
Our landmarks are more important to us than ever. Send them this replica of the famous John Hancock building. This miniaturized version of the original stands approximately 1ft. tall.
As Pictured: $40.00