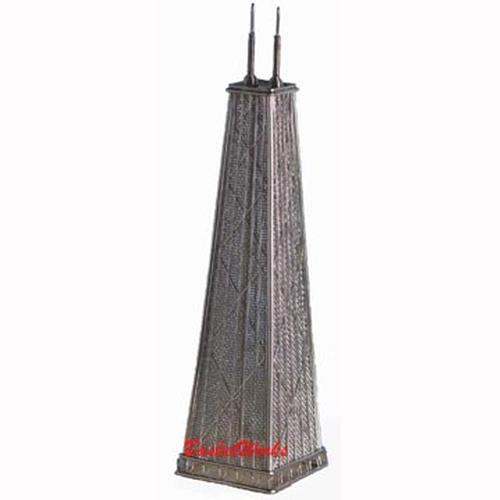 "BasketWorks is creative with gifts. Items included are always delicious! Professionally done, and delivered when promised. Customization is welcomed, service with a smile.
Valerie R, Insty-Prints, Arlington Heights, IL"
John Hancock Wire Building Model
Our landmarks are more important to us than ever. Send them this replica of the famous John Hancock building. This miniaturized version of the original stands approximately 1ft. tall.
As Pictured: $40.00