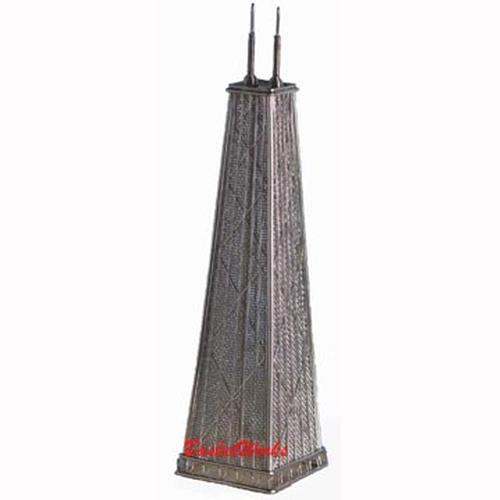 "BasketWorks and Lise are a pleasure to work with. I asked Lise to put together a basket for another company that I was doing some business with and I had no idea what I wanted, she asked me a couple of questions and then came up with something that was just perfect. Elegant, useful, and just right. The receiver was so surprised and so pleased. Thank you Lise and the whole team at BasketWorks.
Nancy A at MEA Cargo "
John Hancock Wire Building Model
Our landmarks are more important to us than ever. Send them this replica of the famous John Hancock building. This miniaturized version of the original stands approximately 1ft. tall.
As Pictured: $40.00