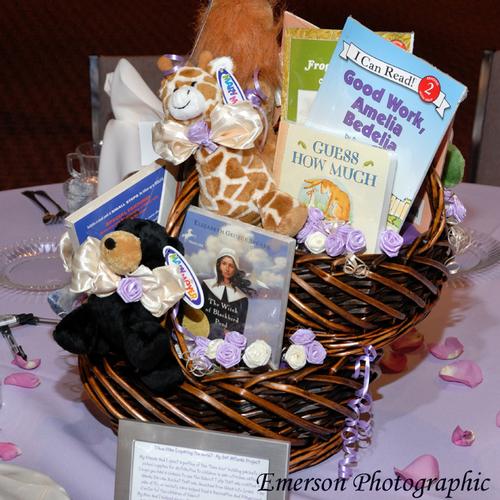 "We love the detail that goes into each basket arrangement. It's a great way to thank our clients for their business. Lise and her team have been wonderful and go out of their way to accommodate our requirements.
H.T. Night Light Inc"
Bears & Books Bat Mitzvah Centerpiece
For this Bat Mitzvah, we used two dark wood baskets, wired together to create a multi-level base. We filled each basket with an assortment of five new stuffed animals and 10 children's books, accented with silk floral roses in the Bat Mitzvah girl's colors. After the Bat Mitzvah, the family donated the animals and books to a local children's hospital.
This is not available for immediate delivery. Please call us to order.


Photography by Emerson Photographic.
As Pictured: $135.00