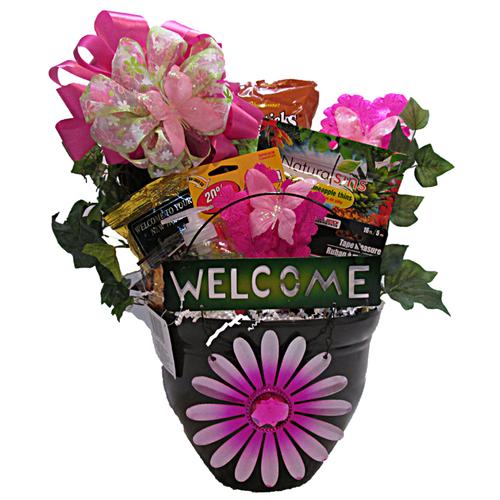 "BasketWorks is creative with gifts. Items included are always delicious! Professionally done, and delivered when promised. Customization is welcomed, service with a smile.
Valerie R, Insty-Prints, Arlington Heights, IL"
Welcome Home Gift Basket
Moving to a new home is fun, exciting and
hard!
Our welcome home gift basket helps ease the process. This package is full of useful household items and delicious snacks. Built in a flower pot, this basket includes:
Liquid hand soap
Microfiber hand towel
Super Glue
Measuring Tape
Additionally, we include pretzels, cookies, dried fruit, macaroons and Welcome to Your New Home coffee. The entire piece is accented with a colorful Welcome sign.

As Pictured: $44.99
---
Add something extra to make this gift more special!