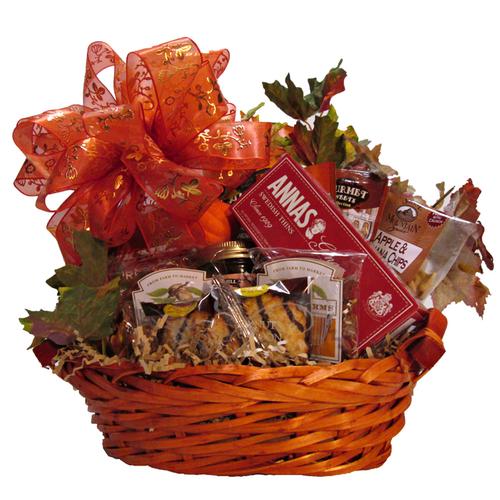 "BasketWorks is my go to vendor for all sorts of situations. The baskets are great for when I want to reward or thank someone or to make a good impression. I always get great feedback from the recipients.
Beverly A. Berneman, Partner GOLAN & CHRISTIE LLP "
Passion for Pumpkin
Ginger, coconut, apple and of course, pumpkin make a fabulous fall medley of flavors in our Passion for Pumpkin basket. While we think this basket is great any time, it is a perfect Thanksgiving package! We build in a heavy weave burnt orange woven basket and include:
South Bend Chocolate pumpkin sandwich cookies
South Bend Chocolate white chocolate pumpkin pretzels
Pumpkin butter
Ginger cookies
Coconut macaroons
Spiced almonds
Cappuccino and

Dried apple and banana chips

As Pictured: $75.00
---
Add something extra to make this gift more special!