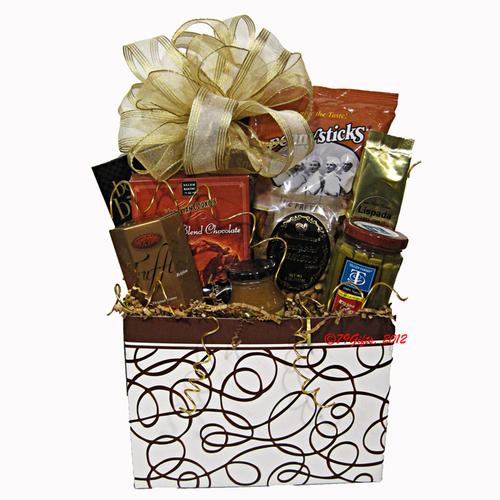 "BasketWorks is creative with gifts. Items included are always delicious! Professionally done, and delivered when promised. Customization is welcomed, service with a smile.
Valerie R, Insty-Prints, Arlington Heights, IL"
Seasonal Swirl
Classic gift basket components of pretzels, dipping mustard, nuts, coffee and cookies are offset by the golden brown swirls of the gift box and gold wire twists. Larger packages add high end gourmet items - here we used pickled asparagus and Be Bop Biscotti. A fabulous holiday gift!
As Pictured: $75.00
---
Add something extra to make this gift more special!