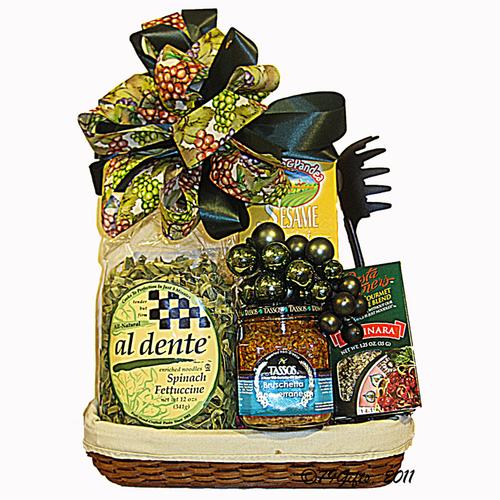 "BasketWorks is my go to vendor for all sorts of situations. The baskets are great for when I want to reward or thank someone or to make a good impression. I always get great feedback from the recipients.
Beverly A. Berneman, Partner GOLAN & CHRISTIE LLP "
Pasta for Two
We really love our pasta! The pasta for 2 basket is built in a wood bottomed, fabric lined bread basket. We included spinach fettuccine, Tassos Bruchetta, breadsticks, pasta spoon, and dry sauce mix. Larger sizes may include coffee, candles, and desert items. Accented with seasonal silks.
As Pictured: $50.00
---
Add something extra to make this gift more special!