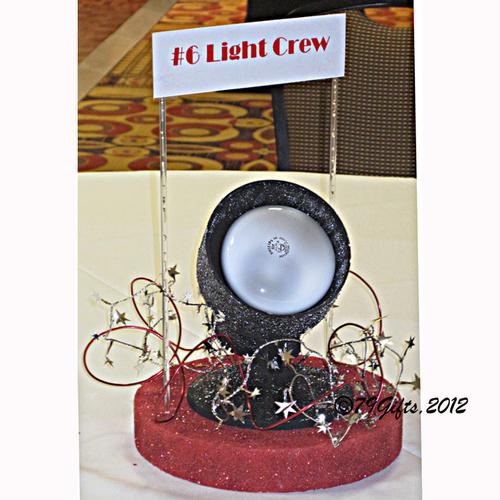 "We love the detail that goes into each basket arrangement. It's a great way to thank our clients for their business. Lise and her team have been wonderful and go out of their way to accommodate our requirements.
H.T. Night Light Inc"
Music Theater Centerpieces
These centerpieces were built for the Bat Mitzvah of a very talented young lady who is very active in local musical theater. Each table indicated a different profession within the theater. The Bat Mitzvah was instrumental in naming each table identifying what single item would best represent that category!
As Pictured: $25.00
Please call for more information about this item.