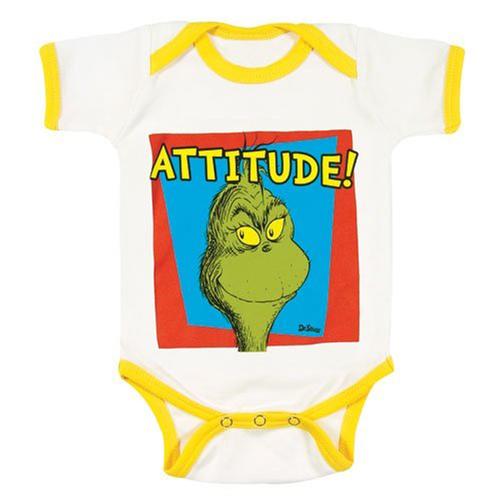 "BasketWorks is my go to vendor for all sorts of situations. The baskets are great for when I want to reward or thank someone or to make a good impression. I always get great feedback from the recipients.
Beverly A. Berneman, Partner GOLAN & CHRISTIE LLP "
Dr. Seuss Creepers
From the Dr.Seuss Clothing Collection, infant bodysuits with snap closures for easy diaper access, some of your favorite Dr. Seuss characters!

Grinch Who Stole Christmas with Attitude
Green Eggs & Ham
The Cat in the Hat
One Fish Two Fish

Available ONLY in size 9months. Made of 100% soft and cozy cotton interlock. Machine wash cold, tumble dry. There is a reduced shipping fee of only $2.50 via USPS on this item.

As Pictured: $9.95