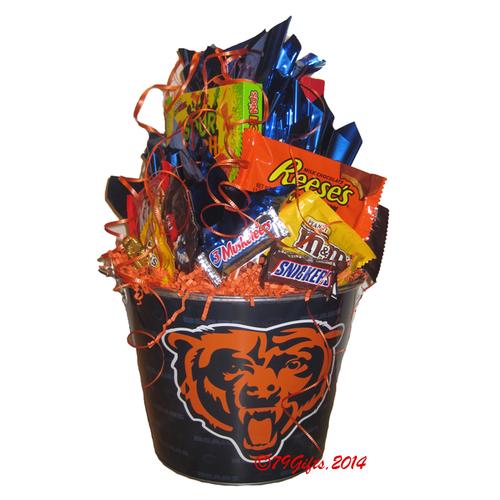 "Lise and the staff at BasketWorks are a wonderful gift basket team for any occasion. The quality, creativity and price points for their baskets are great. I'm also able to call up and often get same day service for last minute orders—that's truly fantastic!
I'd recommend Lise and BasketWorks for corporate or personal gift giving.
Susan F., M.Holland Company"
Bear Down Centerpiece
This Chicago Bears Candy centerpiece was created for a football fanatic, but can easily be adjusted for any team or sport. With a more feminine container, it would be the perfect "Sweet Sixteen" centerpiece.
This is not available for immediate delivery. Please call us to order.
As Pictured: $40.00