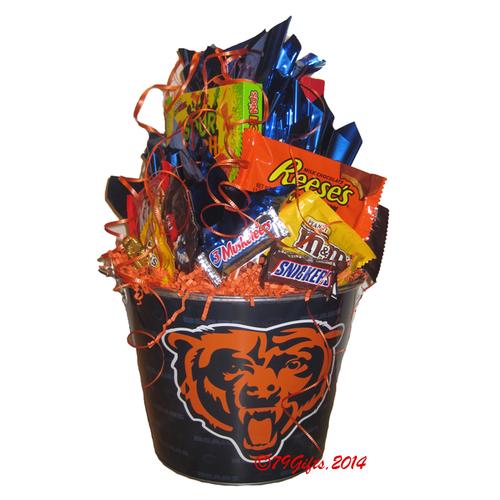 "I have used BasketWorks for years. Lise and her team always come up with creative, thematic gift baskets that showcase our company. I have and will continue to recommend Basket Works to my family, friends, and colleagues.
Caryn McArdle Advanced Sleep Therapy, Ltd. "
Bear Down Centerpiece
This Chicago Bears Candy centerpiece was created for a football fanatic, but can easily be adjusted for any team or sport. With a more feminine container, it would be the perfect "Sweet Sixteen" centerpiece.
This is not available for immediate delivery. Please call us to order.
As Pictured: $40.00