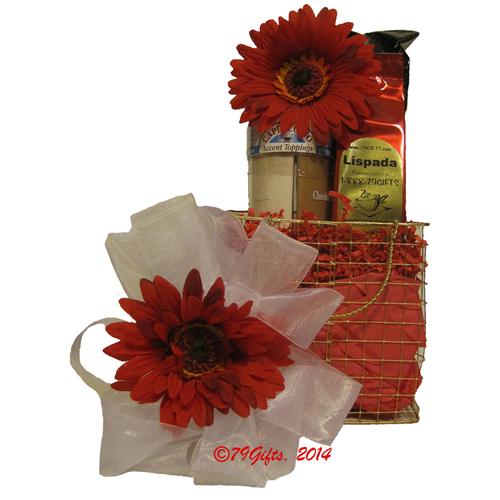 "BasketWorks always does an amazing job for us; whether we are looking to gift for employees or clients. They customize baskets, deliver on time and their prices are fair. We wanted to support a locally owned business and have yet to be disappointed!
Elizabeth Oliva, Beacon Funding"
Business Woman's Break
Our Business Woman's Break basket is back, updated and better than ever! We use a wire bag shaped basket and include our LisPaDa brand snickerdoodle coffee, Be Bop Biscotti and shaker with 4 different coffee flavors, accented with silk flowers. Tea style includes tea folder, honey jar and swizzle stick as well as the biscotti. A perfectly professional gift!

As Pictured: $25.00
---
Add something extra to make this gift more special!