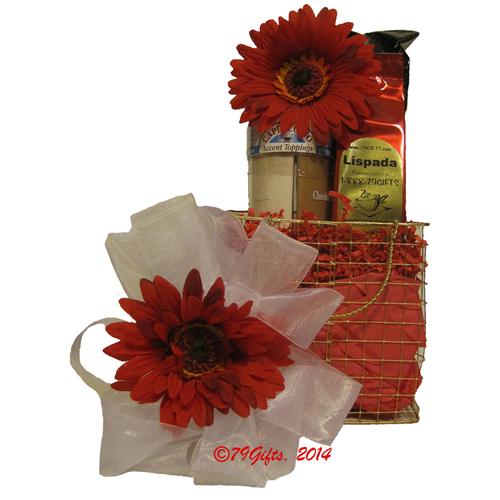 "We love the detail that goes into each basket arrangement. It's a great way to thank our clients for their business. Lise and her team have been wonderful and go out of their way to accommodate our requirements.
H.T. Night Light Inc"
Business Woman's Break
Our Business Woman's Break basket is back, updated and better than ever! We use a wire bag shaped basket and include our LisPaDa brand snickerdoodle coffee, Be Bop Biscotti and shaker with 4 different coffee flavors, accented with silk flowers. Tea style includes tea folder, honey jar and swizzle stick as well as the biscotti. A perfectly professional gift!

As Pictured: $25.00
---
Add something extra to make this gift more special!